I Want To Hold Your Hand
Beatles Celebration
23 hours ago
It's All Over Now
The Rolling Stones
23 hours ago

Nights In White Satin
The Moody Blues
23 hours ago
Happy Birthday, Sweet Sixteen
Neil Sedaka
23 hours ago
Georgy Girl
The Seekers
23 hours ago
Bus Stop
The Hollies
23 hours ago
I Like It
Gerry & The Pacemakers
23 hours ago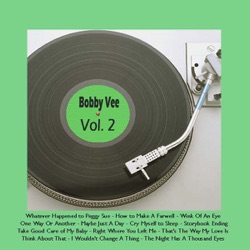 The Night Has a Thousand Eyes
Bobby Vee
23 hours ago
Rag Doll
Frankie Valli & The Four Seasons
23 hours ago
With a Girl Like You
The Troggs
23 hours ago
Ver más
Totally Radio 60s online
Just for Hits & Giggles
Totally Radio 60's is a Australian digital radio station owned and operated by Totally Media. Best known for musical genres such as 60s and oldies.
Categorias:&nbsp
60s, Classic Hits, Oldies
Frecuencias Totally Radio 60s
Adelaida: Online
Brisbane: Online
Canberra: Online
Darwin: Online
Costa Dorada: Online
Hobart: Online
Melbourne: Online
Perth: Online
Sídney: Online
Ver más
Canciones más escuchadas
Últimos 7 días:
1. The Yardbirds - For Your Love
2. Gerry & The Pacemakers - How Do You Do It?
3. The Chiffons - One Fine Day
4. Shocking Blue - Venus
5. The Atlantics - Bombora
6. Van Morrison - Brown Eyed Girl
7. Ray Brown & The Whispers - Pride
8. The Archies - Sugar, Sugar
9. Billy Thorpe - Poison Ivy
10. The Crystals - Da Doo Ron Ron
Últimos 30 días:
1. The Yardbirds - For Your Love
2. Little Eva - The Loco-Motion (Little Eva)
3. The Atlantics - Bombora
4. Jan & Dean - Surf City
5. Little Pattie - He's My Blonde Headed Stompie Wompie Real Gone Surfer Boy
6. Nancy Sinatra - These Boots Are Made for Walkin'
7. Johnny Young & Kompany - Step Back
8. The Crystals - Da Doo Ron Ron
9. Ricky Nelson - Hello Mary Lou
10. Frank Sinatra & Neil Diamond - Sweet Caroline
Contactos
E-mail:&nbsp
onair@totallyradio.com.au
Redes sociales
Compartir
Comentarios