Get On Your Feet
Gloria Estefan
23 hours ago
You're the Voice
John Farnham
23 hours ago
Valerie
Steve Winwood
23 hours ago
Eternal Flame
The Bangles
23 hours ago
I Want to Know What Love Is
Foreigner
23 hours ago

Only When You Leave
Spandau Ballet
23 hours ago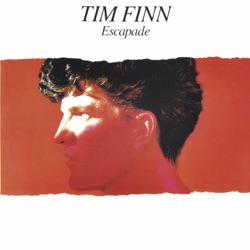 Fraction Too Much Friction
Tim Finn
23 hours ago
Ashes to Ashes
David Bowie
23 hours ago
Hip To Be Square
Huey Lewis & The News
23 hours ago
We Can Get Together
Flowers
23 hours ago
Ver más
Totally Radio 80s online
Just for Hits & Giggles
Totally Radio 80's is a Australian digital radio station owned and operated by Totally Media. Best known for musical genres such as 80s.
Categorias:&nbsp
Oldies, 80s
Frecuencias Totally Radio 80s
Adelaida: Online
Brisbane: Online
Canberra: Online
Costa Dorada: Online
Melbourne: Online
Perth: Online
Sídney: Online
Ver más
Canciones más escuchadas
Últimos 7 días:
1. Adam Ant - Goody Two Shoes
2. Spandau Ballet - Only When You Leave
3. The Bangles - Eternal Flame
4. Thompson Twins - Doctor! Doctor!
5. Orchestral Manoeuvres In the Dark - Locomotion
6. The Human League - Mirror Man
7. Survivor - The Eye of the Tiger
8. Transvision Vamp - I Want Your Love
9. The Belle Stars - Iko Iko
10. Alphaville - Forever Young
Últimos 30 días:
1. Alphaville - Forever Young
2. Orchestral Manoeuvres In the Dark - Locomotion
3. Nik Kershaw - The Riddle
4. Robert Palmer - Simply Irresistible
5. Wham! - Young Guns (Go for It!)
6. Adam Ant - Goody Two Shoes
7. KC and the Sunshine Band - Give It Up
8. A Flock of Seagulls - I Ran (So Far Away)
9. John Farnham - Age of Reason
10. Go West - We Close Our Eyes
Contactos
E-mail:&nbsp
onair@totallyradio.com.au
Redes sociales
Compartir
Comentarios