Burn For You
Inxs
23 hours ago
Chain Reaction
Diana Ross
23 hours ago
Black Man Ray
China Crisis
23 hours ago
Great Southern Land
Icehouse
23 hours ago
Together in Electric Dreams
Phil Oakey
23 hours ago
When the Going Gets Tough, The Tough Get Going
Billy Ocean
23 hours ago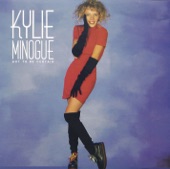 Got to Be Certain
Kylie Minogue
23 hours ago
Whenever You Need Somebody
Rick Astley
23 hours ago
Hungry Eyes
Eric Carmen
23 hours ago
I'm Still Standing
Elton John
23 hours ago
Ver más
Totally Radio 80s online
Just for Hits & Giggles
Totally Radio 80's is a Australian digital radio station owned and operated by Totally Media. Best known for musical genres such as 80s.
Categorias:&nbsp
80s, Oldies
Frecuencias Totally Radio 80s
Adelaida: Online
Ballarat: Online
Brisbane: Online
Byron Bay: Online
Canberra: Online
Darwin: Online
East Ipswich: Online
Costa Dorada: Online
Hobart: Online
Melbourne: Online
Newcastle: Online
North Ipswich: Online
Perth: Online
Sídney: Online
Toowoomba: Online
Wollongong: Online
Ver más
Canciones más escuchadas
Últimos 7 días:
1. John Farnham - You're the Voice
2. Bill Medley - (I've Had) The Time of My Life
3. Hunters & Collectors - Holy Grail
4. Katrina from Katrina & The Waves - Walking On Sunshine
5. Bros - When Will I Be Famous?
6. Rod Stewart - Young Turks
7. Starship - We Built This City
8. Cheap Trick - The Flame
9. Van Halen - Jump
10. Irene Cara - Fame
Últimos 30 días:
1. Aretha Franklin & George Michael - I Knew You Were Waiting (For Me)
2. Taylor Dayne - Tell It To My Heart
3. Roxette - The Look
4. Frankie Goes to Hollywood - Relax
5. Talking Heads - Road to Nowhere
6. Roxy Music - Jealous Guy
7. Billy Joel - We Didn't Start the Fire
8. Kylie Minogue - Hand On Your Heart
9. Whitney Houston - How Will I Know
10. Fairground Attraction - Perfect
Contactos
E-mail:&nbsp
onair@totallyradio.com.au
Redes sociales
Compartir
Comentarios