Can You Feel It
Michael Jackson & The Jacksons
23 hours ago
Super Freak
Rick James
23 hours ago
The NeverEnding Story
Limahl
23 hours ago
Burn Rubber on Me (Why You Wanna Hurt Me)
The Gap Band
23 hours ago
Girls Just Want to Have Fun
Cyndi Lauper
23 hours ago
Call Me (Single Version / Theme From The Paramount Picture American Gigolo)
Blondie
23 hours ago
Jeopardy
Greg Kihn Band
23 hours ago
We Got the Beat
The Go-Go's
23 hours ago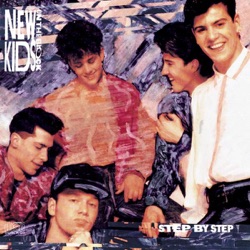 Step By Step
New Kids On the Block
23 hours ago
State of the Heart
Rick Springfield
23 hours ago
Ver más
80s 90s Hits Radio online
80s 90s Hits Radio is an online radio station specialized in the greatest Pop music hits from these decades. It live streams 24/7 worldwide and its music repertoire includes the hits from various countries and languages.
Categorias:&nbsp
90s, 80s, 70s
Canciones más escuchadas
Últimos 7 días:
1. Men At Work - Down Under
2. Def Leppard - Pour Some Sugar On Me
3. The Gap Band - Burn Rubber on Me (Why You Wanna Hurt Me)
4. Peter Murphy - Cuts You Up
5. Hot Chocolate - You Sexy Thing (7'' Version)
6. Everything But the Girl - Missing (Todd Terry Club Mix)
7. Nena - 99 Red Balloons (Club Mix)
8. Men Without Hats - Pop Goes The World
9. Bruce Springsteen - Born In the U.S.A.
10. Lex DeAzevedo - Too Late for Goodbyes
Últimos 30 días:
1. Def Leppard - Pour Some Sugar On Me
2. Men At Work - Down Under
3. Peter Murphy - Cuts You Up
4. Bonnie Tyler - Holding Out for a Hero
5. Glenn Frey - The One You Love
6. Diesel - Sausolito Summernight
7. Opus - Live Is Life
8. Diana King - Shy Guy
9. Nena - 99 Red Balloons (Club Mix)
10. Men Without Hats - Pop Goes The World
Contactos
Compartir
Comentarios