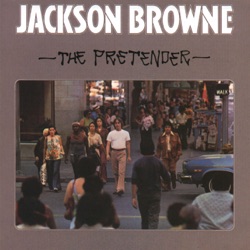 Here Come Those Tears Again
Jackson Browne
23 hours ago
The Right Thing to Do (2015 Remastered)
Carly Simon
23 hours ago
Telephone Line
Electric Light Orchestra
23 hours ago
Killer Queen
David Bowie & Queen
23 hours ago
Long Long Time
Linda Ronstadt
23 hours ago
Sentimental Lady
Bob Welch
23 hours ago
Let Me Love You Tonight
Pure Prairie League
23 hours ago

Broken Wings
Mr. Mister
23 hours ago
Your Wildest Dreams
The Moody Blues
23 hours ago
Runaway
Jefferson Starship
23 hours ago
Ver más
Soft Rock Radio online
The Lighter Side of Classic Rock and More!
Soft Rock Radio is an online music radio station exclusively dedicated to the best of Classic and Soft Rock from the 70s, 80s, and 90s. By live streaming globally, it offers individuals worldwide the opportunity to listen live to a radio station modeled after classic radio stations pre-80s that privileged singer-songwriter acoustic music.
Here, listeners can enjoy the best Mellow, Soft, and Yacht Rock from the 70s to the 90s, with a light touch of occasional Pop music.
Categorias:&nbsp
80s, Classic Rock, 70s
Frecuencias Soft Rock Radio
Manchester: Online
Canciones más escuchadas
Últimos 7 días:
1. Lady Gaga - The Cure
2. Paul Simon - Still Crazy After All These Years
3. Firefall - Strange Way (Single Version)
4. Crosby, Stills & Nash - Wasted On the Way
5. Alice Cooper - You and Me
6. Stephen Stills - Love the One You're With
7. America - Today's the Day
8. Carole King - Will You Love Me Tomorrow?
9. Emerson, Lake & Palmer - Lucky Man
10. Carole King - Jazzman
Últimos 30 días:
1. Lady Gaga - The Cure
2. Demonchild L5 - Ape Mode
3. Alice Cooper - You and Me
4. Firefall - Strange Way (Single Version)
5. Carole King - You've Got a Friend
6. Michael Martin Murphey - What's Forever For
7. Jefferson Starship - Count on Me
8. Billy Joel - It's Still Rock and Roll to Me
9. Emerson, Lake & Palmer - Lucky Man
10. Crosby, Stills, Nash & Young - Our House
Contactos
E-mail:&nbsp
comments@softrockradio.net
Redes sociales
Compartir
Comentarios